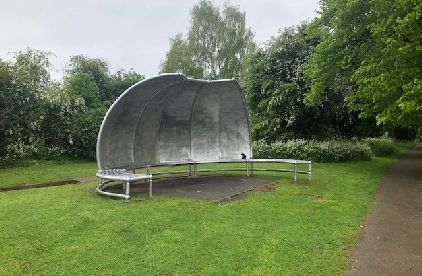 Young people in Ledbury may soon get the chance to decorate a new shelter placed on the town's recreation ground.
Ledbury Town Council have placed the new aluminium structure on the site off Bye Street and say the idea is for it to be painted.
A council spokesperson said: "We will shortly be considering ways in which the shelter will be painted and it is hoped that the council will be able to work with local youth groups for this purpose.
"It is hoped that working with local youth groups and asking them to get involved with the artwork project for the shelter will encourage them to take ownership of the shelter and help preserve it for future generations."