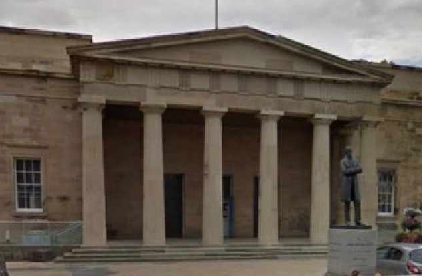 Herefordshire Council workers and councillors had to be relocated after part of the ceiling at Shirehall collapsed recently.
The children's services offices and the members room was affected and former council leader Roger Phillips confirmed he was there when it happened.
None of these areas are open to the general public at the time and council officers are now investigating how to put right the ceiling.
Chris Jenner, technical services acting assistant director, said: "An investigation is underway to establish the remedial works required following the partial ceiling collapse at Hereford Shirehall.
"The area was immediately made safe, access was restricted, and no members of the public were at risk.
"Herefordshire Council will now work with key specialists in conservation, health & safety and property services to develop a programme of repair works."