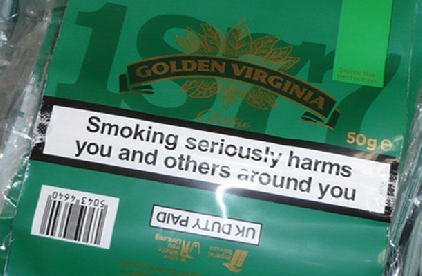 Officers from Herefordshire Council's Trading Standards and West Mercia Police worked in partnership to carry out planned action at Europe Quality Food store on Brookend Street in Ross-on-Wye last Saturday.
Trading Standards found and seized approximately 31,000 illegal foreign non UK-duty and counterfeit cigarettes. Two men were arrested at the scene on suspicion of being involved in the sale of illegal tobacco.
The raid at Europe Quality Food in Ross follows on from raids carried out in Hereford on 16 December 2018. A Multi Agency Targeted Enforcement Strategy (MATES) operation carried out a raid on Supersam (Eign Street, Hereford) and Maxii Mini Market (Commercial Road, Hereford) and seized 50,000 illegal cigarettes from the two premises along with a substantial amount of illegal hand rolling tobacco.
The overall seizure from the three shops amounts to £32,000 of tobacco duty evasion. Investigations are ongoing.