Sunshine Radio Christmas Toy Appeal 2023 with JEH Laundry Services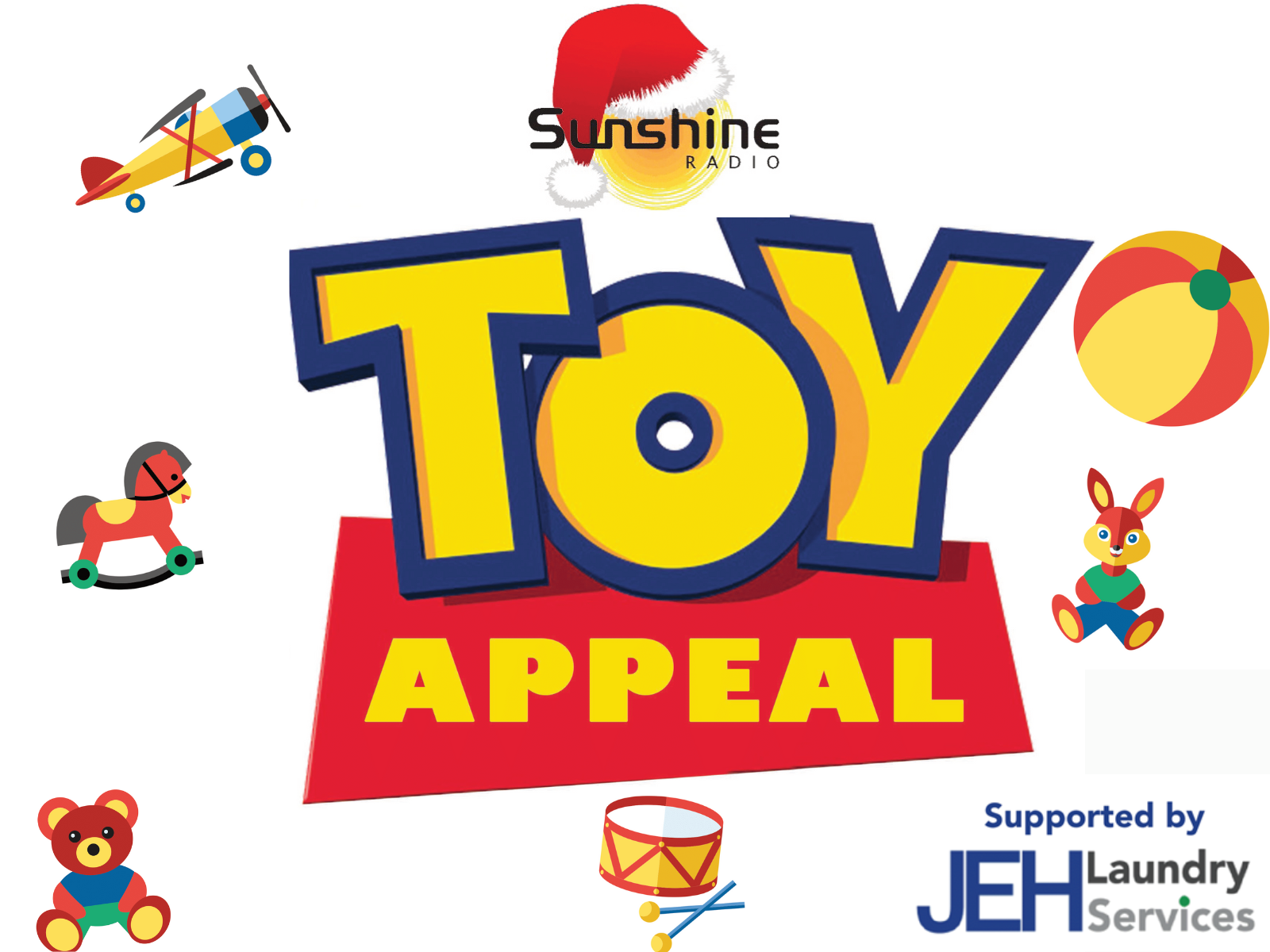 Along with doing your Domestic Laundry and duvet service. JEH Laundry Services bring you their Environmentally friendly hi-tech Wet Cleaning Process.
'Dry Clean Only' items, safely without them coming in to contact with harmful chemical.
In around an hour JEH can Wet-Clean Fragile or Synthetic Garments to Linen and Cotton, Cashmere, or Other Fine-Haired Wool, Denim, Leather and Suede, Suit, UGG Boots, Silks and Sarees, Leather or Suede Bags and much more. It's like dry-cleaning only probably better.
JEH can collect and deliver locally or are open 8.00am till 5,00pm at Whitchurch for drop off and collection. Find out more by clicking HERE
JEH Laundry Service are proud to support this years 2023 Sunshine Radio Toy Appeal

Do you want to make a child's Christmas this year special? Then join the Sunshine Radio Toy Appeal which runs from November 20th until December 15th and help us spread some joy and happiness to the local disadvantaged families in the Sunshine area.
All you have to do is drop off your new toys at any of the official drop-off points listed BELOW. We will collect them and distribute them to the children who need them most.
So don't delay, donate today, and make a difference in someone's life. The Sunshine Radio Toy Appeal is your chance to show some love and kindness to the less fortunate this festive season.
Look out for the donation stations in the local stores below:
JEH Laundry Services, Kirbys Yard Whitchurch Ross-On-Wye,

Tesco Superstore, Bewell St, Hereford

Tesco, Belmont, Hereford

Tesco Store, Orchard Ln, Ledbury

Tesco Superstore, Station Drive, Ludlow

Morrisons, Barons Cross Road, Leominster

Morrisons, Ross On Wye

Co Op Bobblestock, Hereford

Handyman House, Monnow Street, Monmouth
Terms and Conditions
All toys or gifts must be new and not pre-loved.
All toys must be taken to our official Donation Stations before the closing date of December 15th. This is to allow the charities time to sort and allocate the toys for the right families in time for Christmas Eve and office close downs. For this reason we ask that you do not wrap any toys that you gift to the appeal. Toys cannot be left at Sunshine Radio's studios to minimise contact.
If a toy requires batteries to operate please attach by sellotaping them to the box so they are not lost in transit.
Most importantly we'd like to say thank you from the local charities and of course the underprivileged children who will receive your toy and the smiles it will bring them in such tough times.
Hereford

Sunny

High: 11°C | Low: 2°C

Ludlow

Sunny intervals

High: 10°C | Low: 5°C

Abergavenny

Sunny

High: 11°C | Low: 7°C

Monmouth

Sunny

High: 11°C | Low: 6°C