Starlight Starbright with Outstanding Education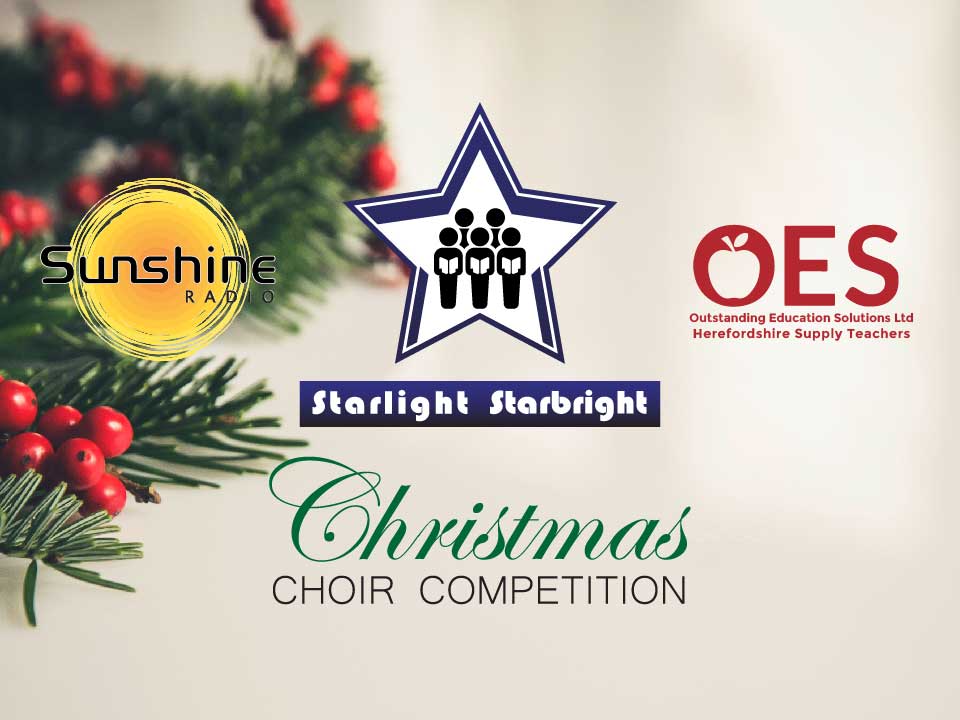 As the Autumn term begins we'd love to get your pupils in good voice and give you the chance to win some much needed cash for your school.
Sunshine Radio will be providing the entertainment again this year for the Hereford Christmas Light switch on and there's a slot for one lucky class to perform a Christmas song or two on the night! Thanks to our friends at Outstanding Education there's £250 to be won as well.
So we're calling all schools across our broadcast region to put together a choir of children (it can be mixed age and mixed classes) to learn a song with a Christmas theme and enter them on the form below. We'll then come and record your entry to go into the finals via our social media platforms and on-air (parental clearance permitting of course).
Let's make your school shine in 'Star Light Star Bright' with a stage performance in High Town Hereford on November the 18th in front of the children's proud parents and a potential audience of 3000 people. To get your school singing, please fill in the form below:
Hereford

Sunny

High: 25°C | Low: 15°C

Ludlow

Sunny

High: 23°C | Low: 16°C

Abergavenny

Sunny

High: 23°C | Low: 17°C

Monmouth

Sunny

High: 24°C | Low: 16°C