Homeschool Heroes with Bedstone College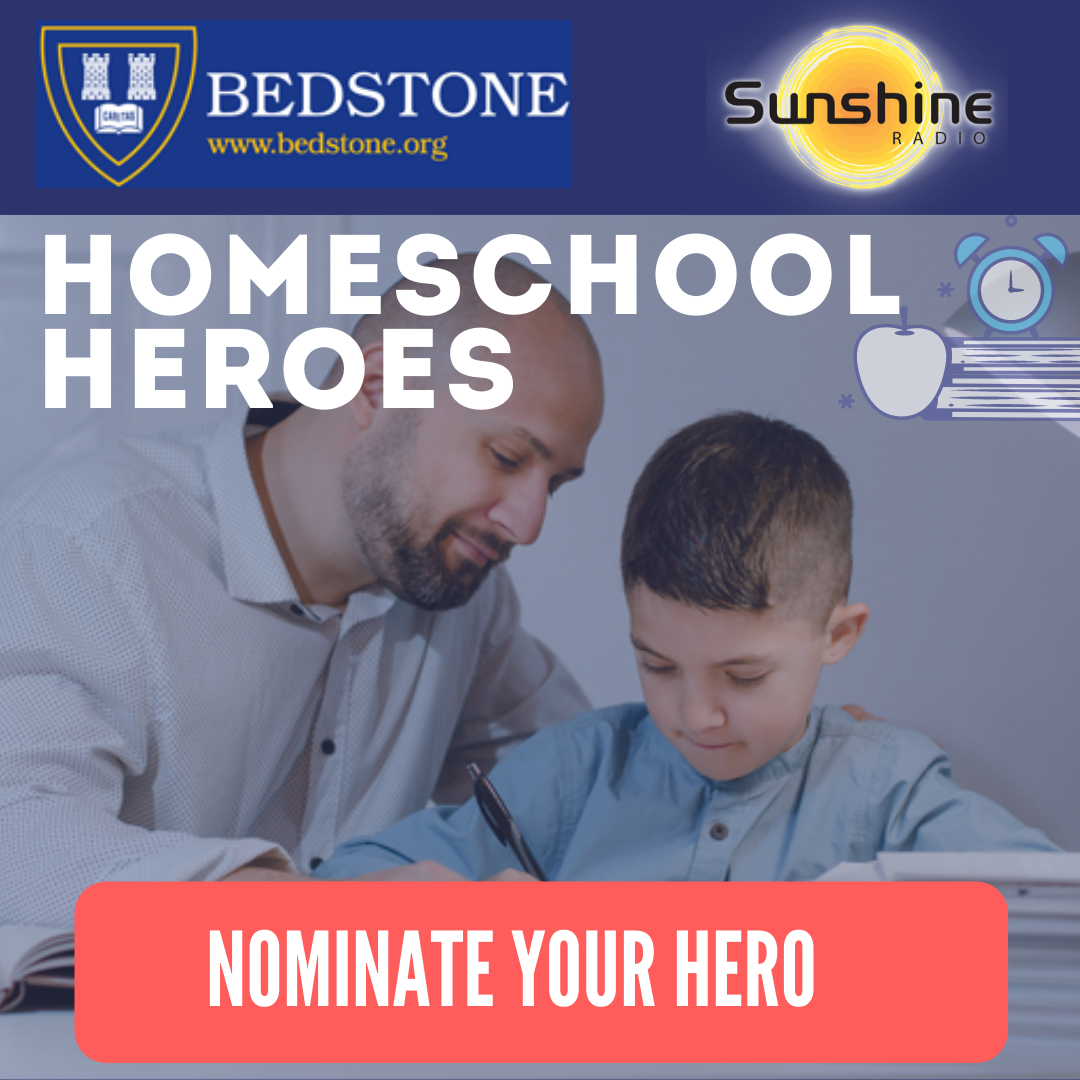 The topic on every parents (and students and teachers) mind at the moment is "Homeschooling"!
With many families struggling for motivation, trying to balance work and homeschooling, Sunshine Radio have teamed up with Bedstone College to add a little motivation! Every day you can nominate your "Homeschooling Hero", whether you are a Parent or Child or even teacher! Each Friday, we will Choose our Hero and play the song of their choice and mention them on air and on social media. Plus we will send them a Certificate and a few Sunshine and Bedstone Goodies to help with homeschooling.

Homeschooling Hero with Bedstone College your local co-educational independent day and boarding school in Shropshire
Hereford

Thunder storm

High: 20°C | Low: 12°C

Ludlow

Light rain

High: 19°C | Low: 14°C

Abergavenny

Light rain

High: 19°C | Low: 14°C

Monmouth

Light rain

High: 20°C | Low: 14°C