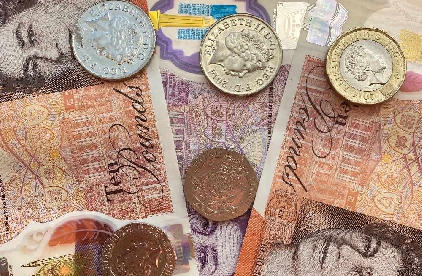 More than half a million pounds has been put aside for measures to clean up the city and tackle nuisance problems.
A total of £565,000 has been put aside by Worcester City Council for extra street cleaning, more bins and gull control.
The money will also be used to help fill empty shops and vacant units throughout the city centre and subsidise parking to attract more visitors.
In all, £250,000 would be put aside for more public space and street cleaning, grounds maintenance and grass cutting and £75,000 would be used for more rubbish collections, new bins and the reintroduction of Saturday skips.
City council leader Marc Bayliss said the measures were part of several promises in the Conservative manifesto and reflected what the people of the city wanted the council to be doing.
"We have just had an election and elections have consequences," he told the council's policy and resources committee at a meeting on Tuesday (June 8).
"The items here go towards meeting the manifesto commitments of my party which has just won a majority on the council. I would hope that these items reflect many of the things that you heard on the doors, as we did, in the election. These are things that this administration feel are important and these are the things that we want to deliver on.
"These are all things that we recognise that the people of Worcester want to see. They want cleaner streets, they want their bins emptied better, they want more action on gulls, they want us to fill the voids in the shopping frontages here and they want us to encourage businesses and retailers back into the city centre and they want us to do something about nuisance parking outside the city centre and where planning enforcement isn't currently undertaken.
"These are the people's priorities."
Councillors also agreed to use £30,000 for "improved and effective" gull control, £110,000 to help fill empty shops and vacant units in the city, £50,000 to subsidise car parking to attract more visitors to the city centre and £50,000 for more parking enforcement outside the city centre.
Gorse Hill councillor James Stanley said putting the money aside was about improving the city and was a "serious attempt" to attract more people to the city centre.
"If we look at these priorities as a whole, they are clearly things that, I am sure, were mentioned to each of the people that stood for election this time. Residents made it absolutely clear," he said.