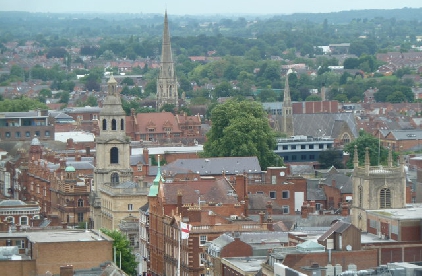 Worcester has been hailed as one of the cheapest places to park your car.
The city's car parks were ranked the ninth cheapest in England, according to data compiled by car finance experts Zuto.
Charles Street car park was ranked as the cheapest place to park in Worcester costing drivers £3.50 to park all day whilst also being closest to the city centre.
Tybridge Street, Croft Road, Pitchcroft and Shrub Hill Road car parks also cost £3.50 a day but were ranked lower because they were further away from the centre of the city.
Zuto analysed car parks in over 40 cities across the UK to reveal the cheapest and the most expensive places to park within a 25-minute walking distance of each city centre.
Providence Street car park off City Walls Road was just about classed as the most expensive in the city charging drivers £15 a day to park all day.
Of the most expensive car parks in Worcester, Providence Street was also the furthest away from the city centre – topping Zuto's list for expensive parking in the city.
The city centre's Cathedral Square car park was second most expensive at £14 a day.
Cornmarket and Copenhagen Street car parks came in at the joint-third most expensive costing £10 to park all day.
Crowngate car park came in fifth with its £8.40 charge to park all day.
Wolverhampton was ranked the cheapest city for parking at an average of £1.90 a day, followed by Bradford, Kingston-Upon-Hull, Wakefield and Carlisle.
The most expensive city to park your car was London with a whopping £53.80 average daily rate followed by Liverpool, Brighton, Manchester and Birmingham.
Liverpool Lime Street's short-stay car park was found to be the most expensive at a jaw-dropping £135 to leave your car all day.