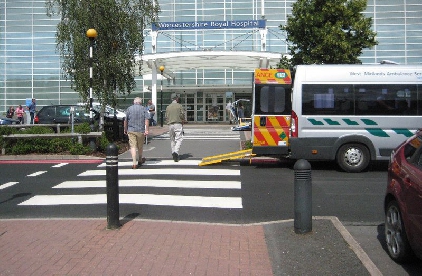 Worcester's overstretched accident and emergency department will receive an extra £2.5 million to help prepare for the winter.
The money will help pay for the much-needed expansion of the Worcestershire Royal Hospital's A&E department by relocating a medical assessment and stroke unit.
Matthew Hopkins, chief executive of the hospital trust, said: "This significant additional funding is a huge boost to our efforts to deliver the safest, highest quality patient care possible, reduce waiting times, improve patient experience and create a better working environment for our dedicated staff.
"Our emergency departments are busier than ever, with patient numbers back to – and often well above – pre-Covid levels. Caring for so many people, while also making sure that we can protect our patients and staff safe from the risk of Covid-19 infection – has presented a number of challenges and particularly highlighted the serious shortage of space in our emergency department at Worcester, where the physical environment is hampering our efforts to deliver sustained improvements in patient flow."
"Our aim is to use this money to invest in a package of improvements to the layout of our current emergency department at Worcestershire Royal Hospital, which will be completed in time to have a positive impact this winter."
Questions still remain over when Worcestershire Acute Hospitals NHS trust will get a decision on a £60 million bid it made earlier this year to carry out several expansions – including the A&E department – in time for the winter.
Prime Minister Boris Johnson announced in August that NHS trusts across the country would be sharing £300 million to upgrade facilities ahead of winter but Worcestershire Acute Hospitals NHS Trust was not included.
The trust also had £321 million of debt written off by the government in April.
The emergency department at Worcestershire Royal Hospital was rated inadequate by the Care Quality Commission (CQC) in February.
West Worcestershire MP Harriett Baldwin said: "Over the last five years, the trust has had a series of extra cash payments to help with winter pressures, but last year I asked the managers to develop a much larger plan to dramatically improve capacity at this busy hospital.
"I am delighted to get this news and I hope that the trust will now press on as soon as possible to get building.
"Our doctors and nurses have done an amazing job this year dealing with the coronavirus but we will still have to prepare for the usual challenges that come at winter time. This money is proof that the Government is committed to helping the trust to improve its hospital and offer the best possible care for us and our loved ones."