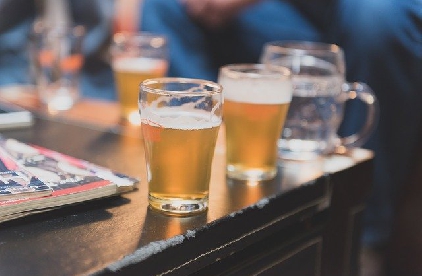 More than 70 complaints have been made over pubs and restaurants not sticking to social distancing guidelines during lockdown.
Worcester City Council said it has received 74 complaints about 63 different businesses for breaching Covid rules since the city went into lockdown in March.
Once investigated, the council said in the "vast majority" of cases, businesses were found to be following rules.
The council would not say how many businesses had not been following the rules after staff had investigated and only advice had been provided on how to comply with the rules.
No fines have yet been issued by the council.
Councils have the power to fine businesses not following social distancing rules and can also shut pubs and restaurants down in extreme circumstances.
A spokesman said: "Worcestershire Regulatory Services (WRS) officers, in partnership with Worcester City Council, have been working with businesses as each layer of the lockdown has been removed, to provide advice on Covid security.
"When allegations of breaches of the Covid rules have been received, WRS officers have investigated and have worked with businesses to ensure they get it right.
"If a business is found to be consistently breaking the rules we have the power to take formal action such as issuing fines and, in extreme cases, closing their premises.
"We have received 74 complaints about alleged breaches of Covid rules at 63 different premises.
"WRS officers have contacted or visited those businesses, and in the vast majority of cases they were found to be abiding by the rules.
"Where there were concerns, officers provided businesses with advice and guidance on how to comply with the rules."
Changes to the law will make social gatherings of more than six people illegal from Monday (September 14) with those found breaking the rules facing fines of £100 and as much as £3,200 for repeat offenders.
A single household or support bubble that is larger than six people will still be able to gather and venues like places of worship, gyms, restaurants and hospitality settings can still hold more than six in total.
Schools and workplaces are not affected by the new rules whilst weddings and funerals can still go ahead with a limit of 30 people if conducted in a Covid-secure way.