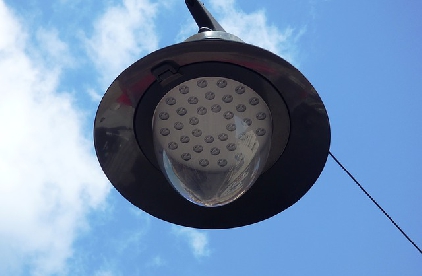 Powys County Council has confirmed that there are currently no plans to turn off large numbers of the county's street lights.
Following the councils most recent finance scrutiny meeting, plans for future efficiencies have been widely discussed. A cost-saving attributed to street lighting was highlighted in the meeting, however, the council is clear that this saving will be achieved by using new, low energy solutions.
"The provision of street lighting is non-statutory for local authorities; however, Powys County Council appreciate that it is a critical service for residents and communities and, as such, have committed to a redesign of the service." explains Cllr Heulwen Hulme, Cabinet Member for Highways.
The county-wide redesign will involve reviewing all street lights to access their social, environmental and safety factors, which will determine if the lights will be converted to a part night, part night dimmed lanterns or, in rare cases, removed. We envisage that some lights that are currently switched off will be turned back on in priority areas, but that some may well be removed if not deemed necessary.
This work includes a commitment to further capital investment by updating ageing infrastructure, such as installing new columns and signs, plus trenching and laying new cables. This increases the longevity of the lights and makes them more affordable to run and maintain.
Cllr Hulme says, "The re-design to the lighting service is being carried out in full consultation with the town and community councils as we move into each area of the county in turn.
"Along with making the lighting service more efficient to run with low energy costs, these changes will also significantly reduce our carbon footprint and improve our environmental and social impact and promote public safety and well-being."