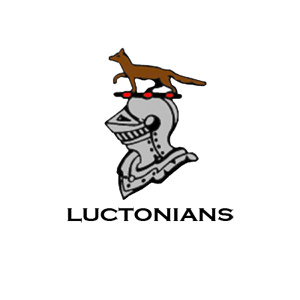 Luctonians suffered the agony of relegation with a magnificent do or die effort against Champions Sale in the final game of the season losing out by a single point in a hotly contested match.
Geoff Vickress reports.
Sale controlled the first half playing rugby that befitted their status as league winners, the always dangerous Tom Ailes scoring after only 5 minutes following a line out drive. And after Chris Johnson added a second for the away side, which he converted, closely followed by Ailes again strolling over, it looked all over for Luc's after only 30 minutes as they were behind by 19 points.
However, Luc's roared on by the magnificent home support, rallied to score when the impressive Adam Clayton squirmed over under the posts on half time to give them hope, Sam Boxhall adding the extras for a 7-19 half time score line.
Luc's were ultra-competitive in the second half knowing a win and 4 tries would be required to keep their hopes alive. They kept Sale on the back foot, and although the away side had the better of the scrum, Tom Jones and Sam Boxhall continued to kick Sale back into their own half with clever positional kicks from hand. The hard-working Josh Watkins was also denied in full flow, before Luc's won a penalty in the Sale red zone and from the frenzied drive Joe White came up at the bottom of the pile to bring them back into the game, Sam Boxhall adding the conversion, at 12-19.
Sale won a penalty on one of their few trips into Luc's territory in the second half, Johnson kicking the 3 pointers, meaning Lucs now had to score 2 more tries to secure the game and kick all the points.
The home side gave everything and when the excellent Ben Barkley scored on 74 minutes, Boxhall drop kicking the extras, hope was still alive. And they almost stole the show, with Sale kicking to touch thinking the game was over, only to find out there was still a couple of minutes to play. The noise was deafening as the home crowd drove their favourites on and Sale were reduced to 14 with Kelly seeing a yellow for killing the ball in the red zone and fortunate not to give away a penalty try.
Luc's however were unable to get over the white wash and an unfortunate knock on meant their season was over. But they can be proud of their efforts in the last few games to have come from so far behind in terms of league position and fall short at the death was heart breaking but they will fear no one in National 3.