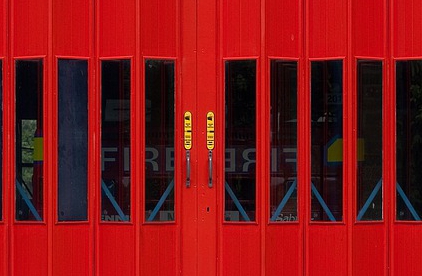 Emergency services were called to a collision near Herefordshire Golf Club earlier.
The collision involved a van which had crashed into a hedge and was left in a 'precarious position'.
It happened at just before 8:15am.
Firefighters from Hereford cut free a woman who was trapped in the van. She was treated at the scene by paramedics.
The road was closed for around two hours for recovery and investigation work.