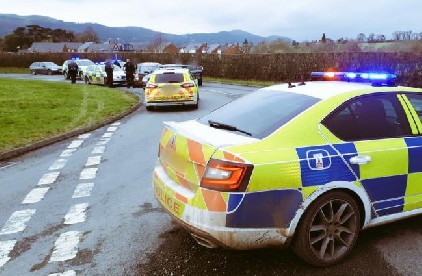 Credit: West Mercia Police Local Policing Priority Team South
A wanted man has been arrested following a high-speed chase through Herefordshire and Worcestershire.
The incident happened this lunchtime as officers witnessed a car travelling far in excess of the speed limit and gave pursuit.
A West Mercia Police spokesperson said: "The car, a red Suzuki, failed to stop and several other police cars joined the pursuit in an attempt to stop the vehicle which was driving very fast and very dangerously."
"Officers were able to effect a stop on the car using a Stinger device on the A1404 in Welland."
"A man in his 20s was immediately detained and arrested for dangerous driving, fuel thefts and failing to stop. The man was also wanted on a warrant for indecent assault and is now in police custody."