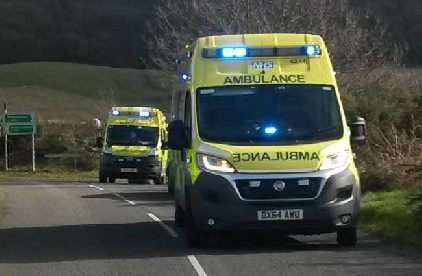 A man has been taken to hospital after a crash on the A49 near Ludlow.
Emergency services were called to the main road at just after 8am this morning.
Police say a van crashed into a tree between Ashford Bowdler and Woofferton.
West Midlands Ambulance Service treated the driver of the van for injuries.
He was treated for injuries not believed to be serious and taken to the County Hospital in Hereford.