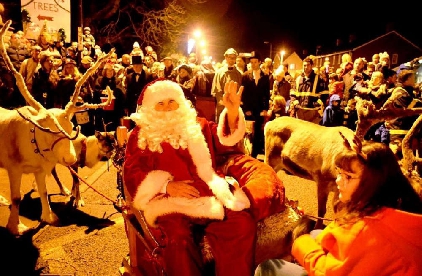 There will be no Christmas Market & Reindeer Parade.in Usk this year.
Usk Town Council have decided not to proceed with this year's event.
In a statement, the council said: "We will be encouraging local businesses and organisations to host smaller events for our residents around the town."
"Similar to last year, we are hoping a visit from Father Christmas will be available to visit all the 'good' children of Usk on his vintage tractor."