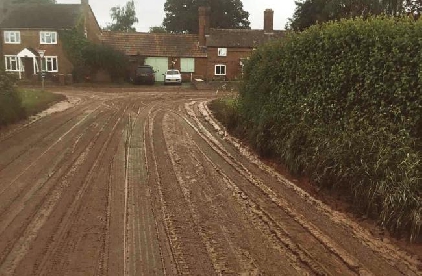 Drivers are being warned they could face delays in the Madley area.
Heavy rain overnight saw mud wash off local fields and cover Kingstone Road and Brampton Road.
Herefordshire Council said its highways teams will spend the day removing the thick layer of mud.
A spokesperson said: ",Delays likely all day, where possible, please avoid the area".