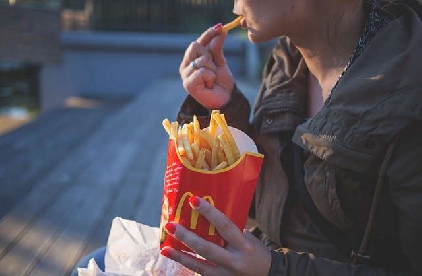 Locals have lodged nearly 160 submissions to the application by fast food chain McDonald's to build a free-standing restaurant on the north side of Ross-on-Wye, with the number still rising.
Though the deadline for representations on the proposal was last Thursday (September 16), Herefordshire Council appeared to be still uploading these onto its site on Tuesday, September 21.
Indeed the most recently uploaded submission by the end of Tuesday was dated lunchtime of Monday, September 12, suggesting many more have yet to be put on the site.
As it stands, 131 objections to the application have been filed, 23 in support and three listed as "comments", as well as six submissions from council departments and other statutory bodies.
Objections include:
• "The proposed access is too close to the entrance of St Mary's Garden Village. This will create an additional hazard on an already busy stretch of road." (Tracy Carrier)
• "We already have two fast food restaurants on these services. Traffic is bad enough as it is. This will make the school run and traffic to work 100 times worse." (Lucille Bruins)
• "It is estimated that at least 2,000 people a day will visit this McDonald's, most by car, and the amount of rubbish that will produce is a reason alone to object to this planning." (Barbara Dix)
• "The proposed restaurant is at the gateway to the Wye Valley AONB and the litter that will be thrown out of vehicles travelling along the A40 and other roads away from this site will be tremendous." (Keith Shilton)
• "The signage will be an eyesore from every direction." (Sarah Young)
• "It makes no ecological or health sense to increase the amount of cars in an already congested area, or encourage unhealthy eating – where is the joined up thinking?" (Valerie Davies)
• "Hopefully we can trust Herefordshire Council to consider the objections of ordinary people against the giant business conglomerates." (Roger Kingaby)
Responses supporting the bid include:
• "I am all for this application because it creates job opportunities and attracts more tourists to the town." (Suzanne Ray)
• "Will create more jobs for the area. Surely with all them new houses being built it won't harm the town." (Sarah Creed)
• "Ross needs to move with the times and consider what the next generation will benefit from. We enjoy a McDonald's and currently have to travel to Gloucester or Hereford so would be great to have one on our doorstep." (Louise Dakin)
• "We need more business and big names in our little town and it will help us become a more prosperous and lively town. Turning this application down would be a terrible missed opportunity." (Ian Brooke)
• "More jobs. More variety of take-out food. Kids love it." (Daniel Morgan)