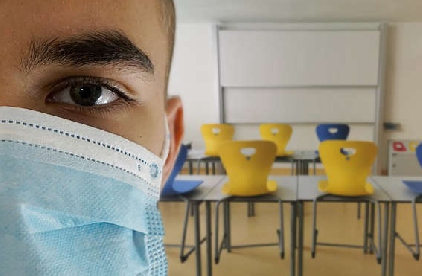 A secondary school in Herefordshire has been forced to close due to the rising number of coronavirus cases.
Kingstone High School Headteacher David Bennet said students would need to learn remotely from home.
In a letter to sent to parents and guardians, Mr Bennett said: "Unfortunately, we have to announce the temporary move to remote learning at Kingstone High School, after discussion with Public Health England. This is due to the high and rising numbers of positive PCR tests that mean we can no longer deliver 'in person' teaching to an appropriate quality because of staffing constraints and the proportion of students not in school, affecting the continuity of provision. "
"The change will be put into effect from today so that all students will now need to study online, at home via Teams, from Thursday 23rd September to Friday 1st October inclusive (seven school days)."
"Therefore, students will return to face-to-face lessons on Monday 4th October. Mr Butler will be devising an online teaching schedule, which will be sent out to cover the time period concerned." he added.