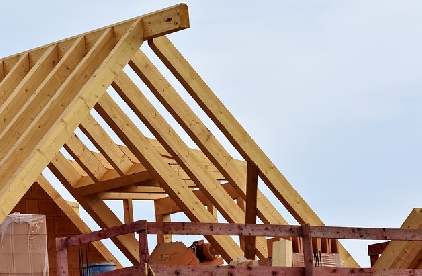 County residents who are objecting to plans to build 175 homes in Ross-on-Wye say the town has not got enough services to cope with the growing population.
Edenstone Homes have submitted plans to Herefordshire Council to further develop land east of the A40.
The site is next to 290 dwellings currently under construction.
These new proposals will be for a mixture of open market and affordable homes.
Architects working on the scheme say they will be a mix of flats, houses and bungalows.
But more than a dozen local residents have so far opposed the plans stating the town's services are at breaking point.
Jean Roberts said: "Ross-on-Wye doesn't have the resources to accommodate the increase in population that these houses would cause if built.
She said medical services and schools were struggling to cope with demand.
Meanwhile Robert Loakes said road infrastructure, especially the 'Labels' roundabout is not sufficient for further traffic.
"There is no walking acess from town, Hildersley or the new houes on the said bypass to the Cattle Market area and the Overross services of physiotherapy, Labels, KFC and Baileys.
"There is insufficient provision for health issues for existing residents let alone more housing within Ross-on-Wye."
Residents have until today to comment on the plans via the council's website.
Planners are expected to consider the scheme by March 20.