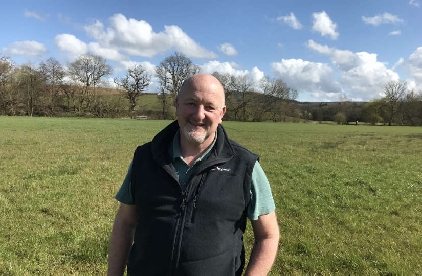 A proposal to create a new law to establish a more sustainable food system in Wales has been selected in the first Member Bill Ballot of the Sixth Senedd.
The proposed Food (Wales) Bill submitted by Peter Fox MS, was selected in a random ballot of Member entries.
The winner was announced by the Llywydd in the debating chamber at the start of today's Plenary meeting
Peter Fox MS, the Member of the Senedd for the Monmouth constituency, said about the Food (Wales) Bill's aim: "I'm absolutely delighted that my Members' Legislative Proposal was selected today.
"I brought forward this proposed Bill to establish a more sustainable food system here in Wales to strengthen food security, improve our socioeconomic well-being and enhance consumer choice.
"This Bill would have the potential to dramatically benefit the citizens and producers of this country."
The Member now has 25 working days to table a motion seeking the Senedd's agreement to them introducing a Bill, based on the information proposed in the ballot process.
The motion will be debated by all Members of the Senedd in Plenary within 35 working days of the ballot, excluding the week-long recess beginning on 25 October.
If that motion is agreed, the Member has 13 months to formally introduce a Bill.