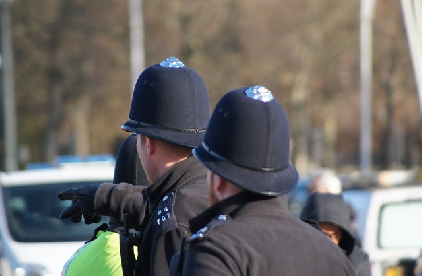 Police say they will step up patrols in Ross-on-Wye following suspected arson and antisocial behaviour in the town.
Councillors believe vandals recently set fire to a skip near the newly installed Ropewalk play area.
Speaking at this week's town council meeting, police also told of anti social behaviour at the skate park and drinking at the Market House.
West Mercia Police police community support officer Simon Hall told the council they would increase patrols in those areas and urged residents to report any crimes they witness.
"We have had some reports tonight for us to do some more patrols at the Market House and skate park to tackle antisocial behaviour," he said.
Councillor Julian Utting told officers a skip was set ablaze near the new Ropewalk playground while coun Louis Stark said he saw four people drinking at the Market Square and under Market House.
"We can have a look around there. I'll add that onto our priority list for the town," Mr Hall replied.
"We have been told about youths drinking in the Market House so we will add it to our priorities hotspot and we will keep an eye on it."
"I feel it's persistent and that's the trouble. I don't see any way forward," coun Stark replied.
Mr Hall said: "Unfortunately with the alcohol, we can take it off them and pour it away but we have no powers to stop the shops from selling them alcohol."
He said there was nothing they could do to stop the persistent offenders buying booze unless Spar and Morrisons decided to stop selling alcohol to them.