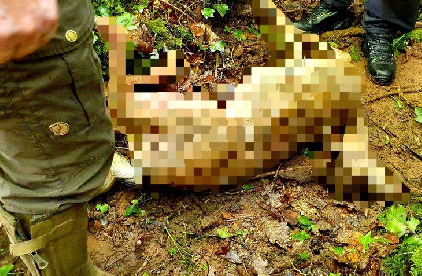 Police are investigating reports of deer poaching in Monmouthshire.
Officers from Gwent Police's Rural Crime Team on Tuesday were investigating a report of poaching in woodland along with Natural Resources Wales forestry rangers.
A spokesperson said: "If you have any information on those involved in this type of activity call 101 or visit Crimestoppers Wales to report anonymously."
A similar report came in to Gwent Police in March, again in Monmouthshire.