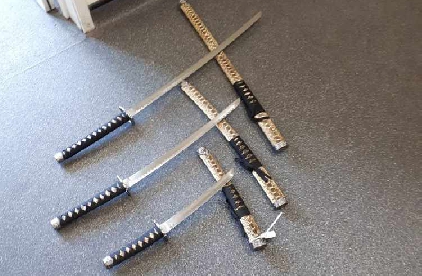 Credit: Hereford Cops
Police in Hereford have seized a number of dangerous knives as part of Operation Sceptre.
From Monday, 26 April to Sunday, 2 May, local police stepped up weapons sweeps, proactive patrols and educational talks across the West Mercia area.
The operation saw 83 weapons handed in to the knife amnesty bin at Hereford Police Station.
Knife arches were also in operation at key locations such as Hereford Railway Station.