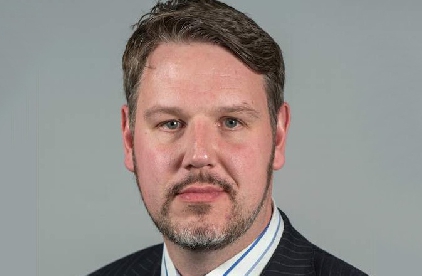 The region's police and crime commissioner has welcomed the Conservative's pledge for 20,000 more police officers and tougher sentences for criminals.
West Mercia Police and Crime Commissioner John Campion said police officers across West Mercia spent too much time dealing with the same people and welcomed Mr Johnson's pledge to start handing out tougher sentences.
Mr Campion said: "I absolutely believe that we have to do what we can to support those who have lost their way and fallen into criminality by helping them get back on track. But in recent times the system has felt too stretched, and not served as the strong deterrent that it also needs to be.
"Law abiding citizens need to be able to go about their daily lives without the fear of crime or violence.
Mr Campion welcomed Boris Johnson's pledge for more police officers and tougher sentences on reoffenders especially when "second and third chances were not taken up."
He said: "It also gives a commitment that punishments for criminals who repeatedly refuse to behave in a way that civilised society expects need to be strengthened, particularly when second and third chances are not taken up.
He said: "Policing is growing and evolving in its capability, but hard-working officers across West Mercia spend too much time dealing with the same people who are often a dangerous blight on society. It is so important that law abiding people feel that criminal justice is fair and but prioritises keeping people safe from harm."