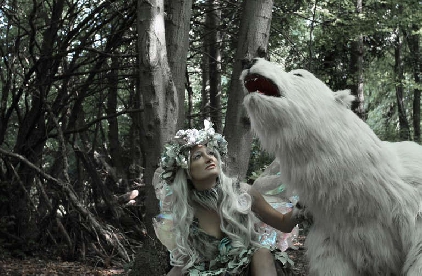 Christmas shoppers in Hereford will able to enjoy a feast of entertainment in the city centre.
Under its consumer brand, Hereford City Life, Hereford BID are delivering a complete package of entertainment, designed to complement the free parking and late night shopping offering in the city. Featuring no less than seven musical acts and a selection of incredible family-friendly street performers including iGlobot, Living Christmas Trees and Frost Fairy, it's a Christmas spectacular not to me missed.
To centralise the activities, from the 15th December, a main stage will be set up in High Town to host live music from bands such as MammaFunk and the Washboard Resonators, plus the Got2Sing choir, to name a few. Other acts will be placed at key locations around the city to spread the festive entertainment around the city centre.
For extra excitement, the Hereford BID are also launching the Golden Gift Card Giveaway. This fun treasure hunt-style giveaway will provide clues for people to follow to lead them to the 'Golden Gift Card'. The first to find the Golden Gift Card must bring it to the BID team to be exchanged for a real Hereford Gift Card loaded with up to £250! The first clue will be announced on Hereford City Life's Facebook and Instagram Stories at the start time, with more clues added if the card isn't found.
Representing 500 businesses across the city centre, Hereford BID are passionate about encouraging visitors into the city to shop locally. They hope that the variety of entertainment, combined with the free parking and great offerings from city centre businesses will draw visitors from across the county to spend time in Hereford.
Find more information at https://www.herefordcitylife.co.uk/discover/city-life/christmas-in-hereford-2021