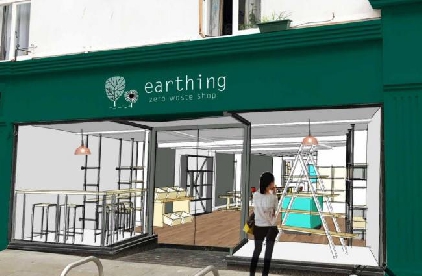 There are plans for a new 'plastic free' cafe and lifestyle store in Hereford city centre.
Stefanie Pavlidou wants to change the groundfloor use of the former retail shop at 25 Commercial Street from A1 retail to A3 for a cafe.
Planning documents suggest the shop has been vacant for the last five years.
But these new proposals look to give the business premises a new lease of life.
The new cafe is expected to be called the Earthing Zero Waste Shop and will be a '100% plastic-free lifestyle store bringing like minded people together in an creative environment'.
Ms Pavlidou wishes the cafe will serve cold food and have seating for around 22 people to eat in or take away.
Planning consultants working on behalf of the applicant say the premises will operate as a 'zero-waste' cafe.
They also say the new business would benefit its city centre economy and that by improving the appearance of the grade II listed building it will enhance the city's conservation area.
Local residents have until December 29 to comment on the proposals which they can do so by visiting Herefordshire Council's website.
County council planners are expected to consider the scheme by January 14, 2020.