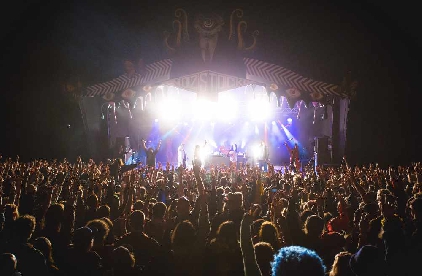 This year's Nozstock Festival near Bromyard has been postponed.
It was due to take place next month but has been postponed until 21st - 24th July 2022.
In a statement, festival organisers said: "We've been working tirelessly to figure out ways that we can deliver a safe and secure event this July, which lives up to the expectations we've set for our really special and intimate festival. Ultimately, despite calls from the industry, COVID cancellation insurance has not yet been implemented and we have run out of time - economically, we cannot keep pushing on without this in place, especially with production costs rising every day and recent reports of increased cases and a possible delay to the roadmap. If we were to go ahead, the financial risk could affect Nozstock's future beyond this year."
"This coupled with recent supplier issues has created obstacles which we find insurmountable. We are no longer confident we could deliver the quality of event you've come to expect".
Last year's event was also postponed due to the coronavirus pandemic.