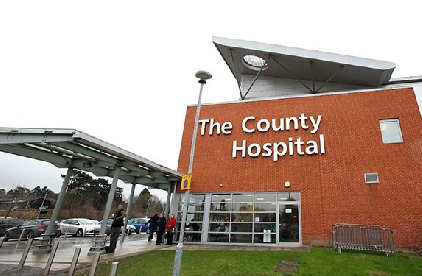 Visiting to Frome Ward at Hereford County Hospital has been stopped due to cases of Norovirus, which has been brought onto the ward by a visitor.
Visiting has been stopped to prevent the further spread of diarrhoea and vomiting which is affecting some patients.
Alison Johnson, consultant microbiologist at Hereford County Hospital, said: "Relatives, carers or anyone with diarrhoea and/or vomiting should not visit wards or any areas of our hospitals until they have been free of symptoms for 48 hours.
"This kind of outbreak can put vulnerable patients at risk and cause unnecessary illness for other patients who we are caring for.
"Visitors to all areas of the hospital are requested to practice good hand hygiene and use the alcohol gels available in all wards/departments in order to prevent any further spread of infection".