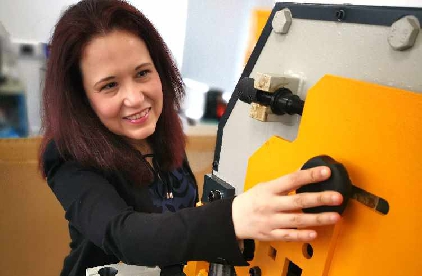 The New Model Institute for Technology and Engineering has completed the refurbishment of its Blackfriars Street site in Hereford.
The new building layout reflects NMITE's vision of its future technology and engineering teaching which will be centred around the principle of 'Learning without Lectures' using a series of project-based 'sprints' in their place.
The space has been configured around learners gaining knowledge from hands-on projects and working as a team rather than through conventional lectures.
NMITE took on the site in August 2019 and has had contractors on site since, with a pause during the Covid-19 lockdown.
NMITE president Professor Elena Rodriguez-Falcon said she was excited to see their plans come to life. "It's a physical demonstration of our future vision and I think will be motivating for my team and local community alike. We look forward to the day when we can "open our doors" and start delivering our objective of developing work ready engineers."
Herefordshire Council own the freehold of the Blackfriars Street premises and has granted a long lease to the Department for Education. The DfE has subsequently granted a 50 year sub-lease to NMITE.