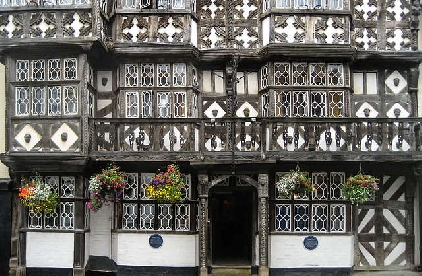 A major Shropshire Council-led project to boost the economy and promote the county as a leading tourist destination is well underway.
The theme of the exciting new campaign is 'Shropshire Welcomes…' and aims to target visitors from all over the UK and encourage them to experience, spend and stay in Shropshire.
It is a collaboration between Shropshire Council and Visit Shropshire, and has been fully funded by the council's COVID-19 recovery grant of £180,000.
Lezley Picton, Leader of Shropshire Council, said: "Post-pandemic, destinations like Shropshire offer much of what many consumers are now looking for – clean air, unspoilt landscapes, undiscovered towns and villages, simple pleasures, absorbing stories and traditions, local food with low food miles, wellbeing, outdoor animation and the social life that everyone has so missed.
"Our campaign will work to reinforce these qualities and introduce them to new visitors, creating a strong and positive image for Shropshire that will chime with how people are feeling post-pandemic, without encouraging over-tourism to areas that have experienced problems with visitor volumes post-Lockdowns."
The High Sheriff of Shropshire, Tony Morris-Eyton, has also pledged his support for the campaign and will be working closely with both organisations on a programme to help the county's visitor economy recover.
Cecilia Motley, Shropshire Council's Cabinet member for communities, culture, leisure and tourism, and transport, is delighted the new campaign is underway.
She said: "This is Shropshire's time. While many tourist destinations have had their moment in the sun over the pandemic, in terms of media attention, Shropshire is now perfectly placed to stake its claim as the perfect post-pandemic escape."