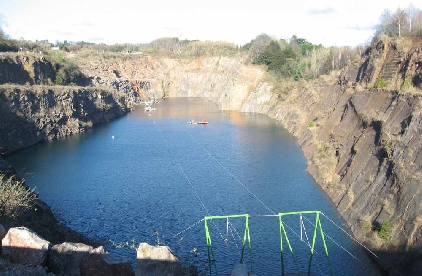 © Copyright Dr Duncan Pepper and licensed for reuse under this Creative Commons Licence.
A 52 year old man from Great Yarmouth has died while diving at the National Diving Centre in Chepstow.
Police and ambulance services were called at 5.20pm yesterday after the diver was pulled from the water but he was pronounced dead at the scene.
An initial investigation has commenced with the police and the Health & Safety Executive on behalf of the Coroner.