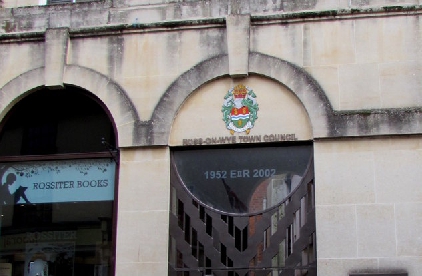 © Copyright Jaggery and licensed for reuse under this Creative Commons Licence.
The Liberal Democrats have gained control of Ross-on-Wye Town Council.
The party saw 13 of its 15 candidates it put forward get elected last week – up from the five councillors they previously had.
The Lib Dems also won the Ross West and East wards on Herefordshire Council and have their eyes set on next month's North ward by-election.
Councillor Paul Symonds said: "We put a lot of effort into campaigning but I think people are looking for a change.
"There's a feeling that the town council has merely been complying with what we were being told to do by the county council and we want to change the dynamic of the conversation.
"We feel like Ross has become a forgotten corner of the county and when looking at the data we've felt that Ross has lost out in terms of investment for highways maintenance compared to other towns."
He said ten of the 15 candidates they fielded were new to politics.
Councillors elected onto the town council are Liberal Democrats Chris Bartrum, Dan Ciolte, Ian Gumm, Rebecca Johnston, John Winder, Katie Fowler, Jane Roberts, Louis Stark, Julian Utting, Paul Symonds Tracey Taylor, John O'Driscoll and Beverly Pope.
Conservative Party candidates elected were Phil Cutter and Simeon Cole and Independents David Ravenscroft, Robert Taylor and Daniel Lister also one a seat each.