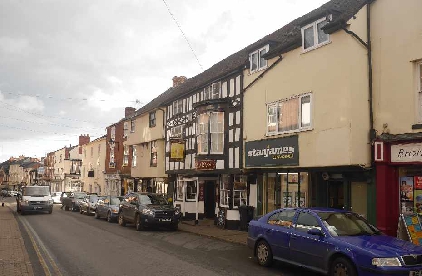 © Copyright Richard Webb and licensed for reuse under this Creative Commons Licence.
A Labour activist in her 70s was attacked on the campaign trail in North Herefordshire.
The incident happened on Saturday afternoon in Bromyard.
A female canvasser, who has not been named, was "pushed over flat into the road" by her attacker, according to a Facebook post from the local party in North Herefordshire.
It came after a woman approached the group, took a pen from the group of volunteers and defaced a party banner.
The woman was then seen "ranting and swearing, using foul and abusive language" and calling the canvassers "Marxists."
The victim was given treatment by a community first responder, but declined further treatment.
A spokesman for the Labour campaign said: "This was deeply shocking.
"We are pleased to say that our volunteer is recovering from her injuries and the shock of being assaulted and we are grateful to the police and the ambulance service for their assistance."
West Mercia Police confirm no arrests have been made.