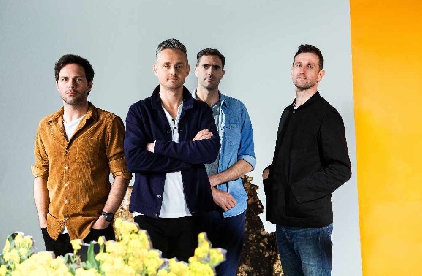 Keane / Jon Stone
Keane will perform at Westonbirt Arboretum next summer as part of Forest Live.
The band made a welcome return in 2019 after a six-year hiatus, with their latest studio album 'Cause and Effect' and a triumphant sold-out UK tour. This release follows on from their succession of previous No 1 albums that have accumulated over 13 million sales worldwide: 'Under The Iron Sea', 'Perfect Symmetry', 'Strangeland' and debut smash, 'Hopes and Fears'. Generating hit singles 'Somewhere Only We Know', 'Everybody's Changing', 'This Is The Last Time' and 'Bedshaped', this first record became one of the biggest selling albums in UK chart history and made Keane one of the most popular bands both in Britain and internationally.

The birth of their new album, 'Cause and Effect', came as something of a surprise even to the band. Singer Tom Chaplin had released two successful solo albums but missed his old sparring partner Tim Rice-Oxley. "I found myself wondering how I had come to let this very enigmatic and important relationship in my life drift," Tom says.

Meanwhile Tim had written an album's worth of incredibly personal songs fuelled by humour as well as pain; a break-up album. When Tom, bassist Jesse Quin and drummer Richard Hughes heard the songs, they were immediately drawn to them both sonically and lyrically.

Keane last appeared as part of Forest Live in 2010, and the upcoming dates will see them return to perform material from their extensive repertoire.

The band will perform at Westonbirt Arboretum near Tetbury on Sunday 14th June 2020.

Tickets £44.50 (plus £5.45 booking fee) go on sale at 9am on Friday.