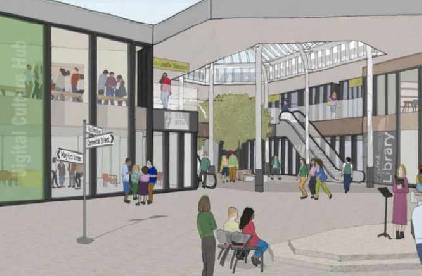 A major multi-million-pound bid which will transform parts of Hereford has been given the green light by the government.
Hereford will be awarded £22.4 million to regenerate several parts of the city including the creation of a new library at the Maylord Shopping Centre, a new sports hub in Holmer Road.
The plans, which have been backed by the Ministry of Housing, Communities and Local Government, include revitalising an area of Newton Farm.
Communities Secretary Robert Jenrick said: "We are levelling up towns and cities across the country by building stronger and more resilient local economies, boosting prosperity and opportunity in our communities, and helping them build back better from the pandemic."
He continued: "Today's announcement means that 79 towns deals have now been agreed – totalling over £2 billion investment in communities across England."
"Building successful, thriving communities is at the heart of the Government's levelling up agenda," Mr Jenrick said.
"As well as creating town centres that people want to work, rest and play in, the Government is delivering the homes that people need where they need them, making home ownership a reality for many young people and key workers in the places they want to live."