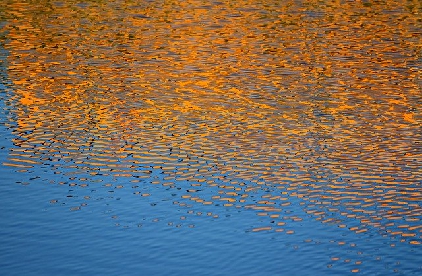 Herefordshire Council has given the go-ahead for an attenuation pond to be built in Fownhope.
The proposals by S C Hardwick & Sons for land opposite Mill House Farm will provide a suitable surface drainage to serve the permission to build 15 homes next to it.
Councillor Toni Fagan suggested approving the scheme and this was seconded by coun Graham Andrews.
"I feel a lot of care and attention has been taken to try and get this application right," she said.
"The reports are extremely comprehensive. I would move that we put this forward for approval."
Coun Yolande Watson said it was an extremely technical application and would abstain.
Fownhope parish council backed the proposals however did raise concerns regarding the passage of water and the route it will follow when it leaves the pond.
While three people objected highlighting general drainage problems in the area and that water running from the woods into poorly maintained culverts caused the recent landslide on B4224.
Coun Sebastian Bowen, who stood in for ward member John Hardwick due to his personal links to the site, said: "It is a means of slowing down the flow of water from a field or site, not for speeding it up.
"It's a better way of dealing with the water. The water will eventually go down to the Wye in a more controlled way."
The plans were approved with conditions by 11 votes with one abstention.