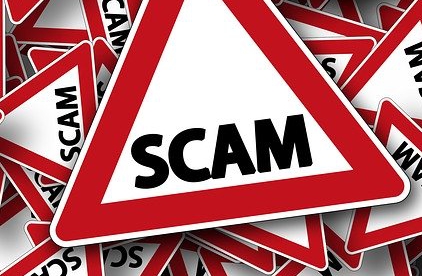 Elderly residents in Herefordshire are being warned not to fall for a spray foam loft insulation scam.
In recent days many residents have contacted the council to say they have been cold called on the telephone by a company falsely claiming to be backed by the council and government. The company makes false claims that fibre glass insulation causes damp and condensation in the loft and a surveyor needs to visit and inspect the property.
David Hough, Herefordshire Council's Trading Standards Service Manager, said: "Herefordshire Council's Trading Standards Service has received intelligence to suggest that a rogue company has targeted hundreds of local people in the last week with the loft insulation scam. The telephone call is a ruse to send a commission-only salesman who will pressure and deceive consumers into paying for expensive and unnecessary spray foam loft insulation, costing up to £5000. Replacing fibre glass insulation with spray foam insulation offers no additional benefits.
"The council has a zero tolerance policy on rogue trading and our Trading Standards team will work tirelessly to crack down on anyone preying on vulnerable residents. The sale of spray foam loft insulation is connected to the sale of waterproof wall and roof coatings which are all common cold calling scams, targeted at retired home owners. We urge local residents to avoid becoming a rogue trader victim simply by not engaging with any cold callers, whether on the telephone or at the door."
Residents who are interested in loft insulation and other energy efficiency measures can find out more by calling 0800 677 1432 or by visiting the Keep Herefordshire Warm website at www.keepherefordshirewarm.co.uk
Anyone concerned about the activity of a cold caller is urged to contact the Citizens Advice Consumer Helpline on 0808 223 1133 or visit the Herefordshire Council website for more consumer advice www.herefordshire.gov.uk/scams