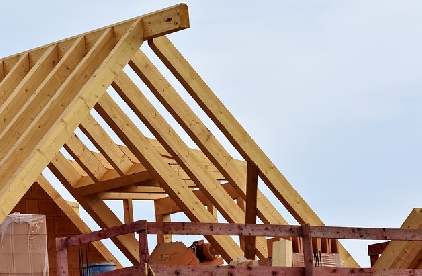 Herefordshire councillors disregarded professional advice this week and approved plans for eight homes for a village near Leominster.
Planning officers had recommended rejecting the scheme to build the new estate on land west of the B4361 in Luston.
But councillors agreed with local sentiment that the mixture of new three to five bed homes with garages was fully compliant with the neighbourhood development plan.
The parish council supported the proposals and said the new homes were appropriate and would help the village deliver its required housing growth target.
But council officers said the site was not being used to its full potential as the Luston group NDP suggested the site should have 11 homes and provide more affordable housing.
"By bringing forward only part of the allocated site in the current scheme the proposal has circumvented the requirement to provide affordable housing, for which there is an identified local need," the officer said in his recommendation.
"In the context of the current shortfall in the county's housing land supply, the under delivery of housing is considered to be a significant harm which is contrary to the advice contained at paragraph 123 of the National Planning Policy Framework to ensure that developments make efficient use of land and make optimal use a site's potential."
During the debate, councillor John Stone said he thought the eight homes was a good compromise and proposed granting permission.
"I feel it is in accord with Luston NDP plan, Mr chairman," he said.
"These eight houses in Luston will contribute to the county's housing needs.
"There's no need demonstrated for affordable housing in Luston in the present time.
"This seems a modest and sensible application.
"I don't see why the phosphate problem should prevent this application going forward at some stage."
Ward member Sebastian Bowen said it was a a very well designed, appropriate and attractive development which was supported by the village and parish council.
"The developer has made every effort to find a way forward," he said.
The planning committee approved the scheme with eight votes in favour and five against.
Planning permission is subject to a Habitats Regulation Assessment due to the high levels of phosphate in the River Lugg.