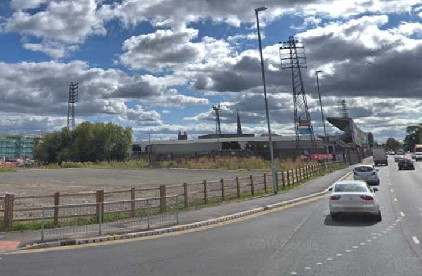 Digital adverts may soon be displayed from a sign placed next to Hereford FC's football ground Edgar Street if plans get the go-ahead.
John O'Hara, of Birmingham-registered company Replyshort Limited, has submited plans to Herefordshire Council for the illuminated sign to be placed next to the A49 near the Meadow End.
The display panel is designed to be six by three metres and will rest on a 7.3 metre high pole.
Residents have until May 5 to comment on the proposals which Herefordshire Council planners are expected to consider by May 29.