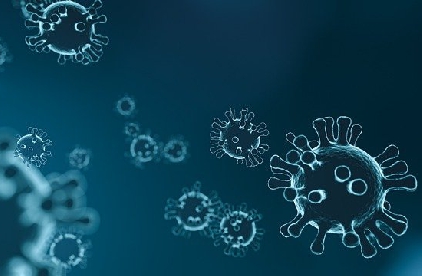 The number of Covid-19 cases in Monmouthshire schools is at its highest this term.
There are currently 289 cases across schools in the county, a meeting of Monmouthshire council's children and young people select committee heard on Thursday.
Most of these are at secondary schools in the north of the county, with just 96 cases across all 30 primaries.
The meeting heard there are currently 95 cases at King Henry VIII School in Abergavenny, 29 at Monmouth Comprehensive, but only one case at Chepstow Comprehensive and two at Caldicot Comprehensive.
Councillors were also told that Covid-19 is also continuing to impact on staff absences.
King Henry VIII School currently has 12 staff off while Monmouth and Caldicot Comprehensive each have eight absent, the meeting heard.
Attendance rates have been hit at secondary schools, while some primaries have struggled to find supply teachers, councillors were told.
Will McLean, chief officer, children and young people at Monmouthshire council, said Covid-19 continues to be "a significant challenge to the operational running of all of our schools".
"Although the regulations have changed, although we have seen vaccinations brought in, we are still seeing significant disruption to the school day for many," he said.
"Covid-19 remains a live and present disruptor in all of our schools."
While still below the Wales-wide average, cases of Covid-19 have risen in Monmouthshire over the past week.
The incidence rate of Covid-19 was 420 per 100,000 in Monmouthshire as of Wednesday, which was up 94 from the previous seven days.
The rate is also highest among the 10-19-year-old age group.
Cllr Tudor Thomas, chairman of the committee, said: "Obviously the level of infection is still quite worrying.
"It's not over. People like to think Covid has come and gone but it's certainly not gone."
At the meeting, Cllr Martyn Groucutt raised concerns over attendance levels, particularly among "the most vulnerable children".
Cllr Maureen Powell raised questions over changes to the curriculum in Wales and whether these should be postponed.
Mr McLean said the challenge around the new curriculum is 'significant', but he added that schools have had an extended period of time to plan ahead.
Concerns were also heard over the different impact which Covid could have across the county, due to some schools having a much higher number of cases than others.