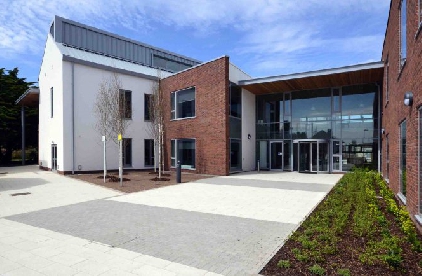 Monmouthshire council has backed a plan for the authority to set up its own development company, despite criticism from opposition councillors that it fails to tackle social housing needs.
Councillors approved an initial appraisal into setting up a development company for residential and commercial developments at a full council meeting on Thursday.
The proposed council owned trading company is planned to increase the authority's commercial activity and at the same time help meet a shortage of affordable housing.
But the council says the company will not 'compete' with existing registered social landlords (RSLs) which already provide social housing.
Leader of the council's opposition Labour group, Cllr Dimitri Batrouni, voiced worries that commercial developments were being given more focus than housing.
He said: "As the report stands we are going to make zero impact on the social justice agenda – nothing- because we are not going to do social housing.
"How are we going to affect affordability?
"It's not going to truly tackle what we were aiming to do and that deeply concerns me."
But Debra Hill-Howells, head of commercial and landlord services at the council, said the plan was about tackling wider issues, such as providing affordable homes to people who live and work in the county.
At the same time, Ms Hill-Howells made it clear the council does not want to 'compete' with RSLs who already provide social housing.
Liberal Democrat councillor Jez Becker said the plan could achieve more, and questioned whether the council was housebuilding "for profit or for people."
And Cllr Tony Easson, (Labour, Dewstow) said the trading company could work "in tandem" with registered social landlords.
However Conservative councillor Mat Feakins accused Labour councillors of being 'obtuse' in not supporting the proposal.
"We need affordable housing for this county," he said.
"This is a vehicle that can help deliver affordable housing."
Debby Blakebrough, an Independent councillor, also supported the plan, saying that action was needed 'desperately' to meet a shortfall in affordable housing.
The council will now start work to establish a business case for the structure of the proposed trading company.