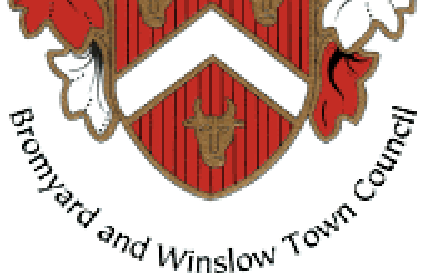 Bromyard and Winslow town councillors held secret talks last night over the possibility of seeking legal advice over comments made by one of its former members.
Mary and Alan Seldon stood down from their positions at Bromyard & Winslow Town Council last month after raising concerns over the council's finances.
Councillor Alan Seldon, who continues to represent the Bromyard West at Herefordshire Council, said that the audits conducted in the town were just doing the bare minimum required by law.
But mayor Roger Page said the council adopted correct procedures and said he was baffled by councillor Seldon's stance.
Last night, an agenda item was brought before the town council by mayor Page and his deputy Suzette Brunsdon seeking the opinion of councillors as to whether any legal advice should be taken following comments made by a former councillor.
Before debating any of these proposals they decided to exclude members of the press and public and hold the discussions behind closed doors.
Mayor Page said: "Earlier on the agenda we resolved to take items into private session.
"I therefore move under the 1960 Act that members of the press and public now be excluded from the meeting.
"Thank you very much for your attendance."