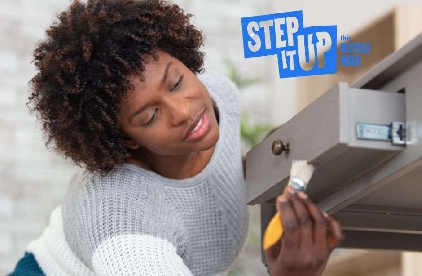 Herefordshire Council is joining big brand names in supporting Recycle Week 2021 which kicks off today.
Running Monday 20 – Sunday 26 September, Recycle Week is about encouraging people to get creative and find ways to reuse or recycle unwanted goods.
Most residents do this already but, Herefordshire Council's three top tips for Recycle Week are:
1. Always think about reusing things first: could your goods be reused in your home, someone else's or could they be donated to a charity shop?
2. Don't throw plastic carrier bags or other things that can't be recycled into your recycling bin (they can get tangled in machinery and lead to the whole batch not being recycled)
3. Make sure everything you put in the green bin is clean, dry and empty so it can be recycled without causing any problems
Councillor Gemma Davies, cabinet member for commissioning, procurement and assets, says: "Our collection teams tell us that most Herefordshire residents get things right. So, last year we recycled almost 40 per cent of your waste. We want to thank residents for the part they play in this by putting things in the right bins, donating to charity shops and community organisations and by using our six recycling centres.
"Of course we need to do much more," she continues. "The council has ambitious plans to go much further, aiming to recycle 65 per cent of household waste and sending zero waste to landfill by 2035. We will be talking more about these plans in the coming months."
First staged in 2004, Recycle Week is now the UK's largest national annual recycling campaign. It's a week where citizens, media, local governments, and brands come together to meet one goal: to galvanise everyone into recycling more of the right things, more often.