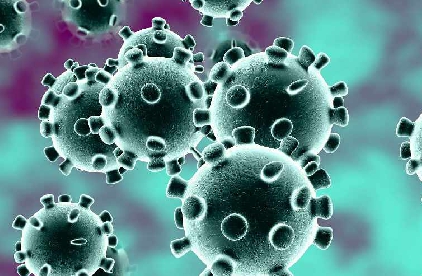 Herefordshire Council's chief executive will have the final say over imposing any future lockdowns if there are new outbreaks of Covid-19 in the county.
The local authority has agreed to set up a local outbreak working group which will oversee the response and management of coronavirus outbreaks.
This group will be formed by councillors, health officers, the council's chief executive, and representatives from the farming and business communities, Health Watch and a communications officer.
The Government has allocated £841,000 to the council which will support public health and outbreak response teams, swabbing and testing, communicating with the public and supporting vulnerable people and contract tracing.
Speaking at today's health and wellbeing board meeting, councillor Pauline Crockett asked: "Who will have the ultimate say about the trigger point for when an area should go into lockdown?
"Would it be the working group or our chief executive?"
The county's public health director Karen Wright said council chief executive Alistair Neill would be the decision maker.
"The ultimate decision around using local powers is the chief executive.
"That would be informed by the officers' information in terms with the use of powers and obviously in conversation with others, but ultimately it would be Alistair's decision.
"This is where there is a lack of clarity at the moment. At which point does it become a governmental decision in the use of some of those powers?"
Ms Wright explained this was the case for all local authorities.
She stressed the most important message for residents was that they needed to follow the guidance to avoid widespread outbreaks.
"The more that people follow the rules and they work with us, the less likely we are to reach the situation in Leicester.
"The more businesses actually comply, and people go and get tested and follow the rules, the less likely businesses are to have outbreaks that then forces them to make difficult decisions about closure.
"It's in everyone's interest to protect their businesses, their selves and other moving forward."
Council leader David Hitchiner asked what new powers the chief executive will have to close down wider areas.
"I guess the hope is people voluntarily accept they have to take some action," he said.
"So, if it's a factory, they would hope the owner would cooperate and there wouldn't be any need of recourse to statute or anything like that.
"Is there any information on the powers to close streets, close factories, schools?"
Mr Neill said the Government has indicated it plans to bring forward specific legislation to enable wider spread closures to take place in the next two to three days.
"We are able to close down specific locations and buildings on grounds of health and safety or environmental health concerns.
"With wider areas, what if it is a larger community spread?
"It gives all of us in local government across the country grave concerns.
"That's what Government is indicating, it is going to bring forward urgent legislation to clarify."