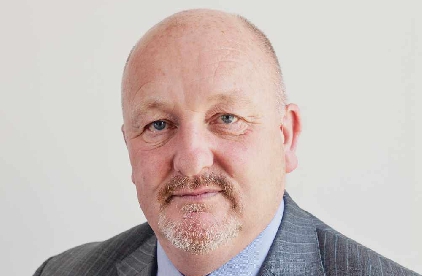 Changes to the way the Welsh Government funds councils in Wales should be made to "reduce inequality" between authorities, Monmouthshire councillors have said.
A motion submitted by council leader, Cllr Peter Fox, which called for a review of the funding formula, was passed by the authority at a full council meeting on Thursday.
Councillor Fox said the current formula – which this year saw Monmouthshire given the worst settlement of any council in Wales with a rise of three per cent – is "fundamentally flawed."
He said it is "not fair" that the Welsh Government expected the authority to get nearly 40 per cent of the money it needs from council tax payers.
"There is a need to review that situation otherwise Monmouthshire will not be here in 10 years," Cllr Fox said.
"We will not be sustainable unless they start looking at this whole picture."
The motion called for a funding floor, or a minimum amount each council must receive, to be introduced as part of the settlement.
This would reduce the differences in the amount of funding each council receives.
The motion, "calls on the leader and cabinet to continue to make robust representations to the Welsh Government for a funding floor to reduce inequality and commission a review of the local government funding formula, which fails to recognise the challenges of delivering services in a rural county like Monmouthshire."
The leader of the Labour group, Cllr Dimitri Batrouni, signalled support for the motion, saying the way funding is distributed is "as clear as mud."
But he challenged the Conservative group to come up with a plan to tackle the issue.
Councillor Batrouni also called for the motion to read that the "council collectively" makes representations to the Welsh Government for a funding floor – rather than just "the leader and cabinet."
"The Labour group will work with you to challenge the formula," Cllr Batrouni said.
But councillor Fox rejected the proposed amendment, saying the Labour group had not lobbied colleagues in Welsh Government on the issue in the past.
The amendment was defeated, and the original motion passed.