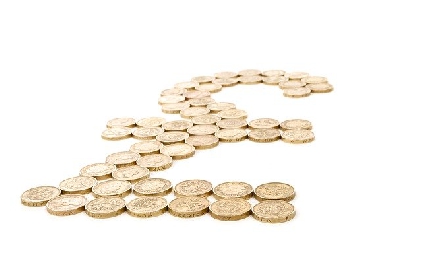 A row has erupted over money allocated to the construction of a new village hall after parish councillors said they were "misled" into agreeing to earmark the funds.
Complaints over the conduct of three members of Oswestry Rural Parish Council were made following a meeting in May at which members agreed to contribute £92,000 towards the demolition and re-build of Morda Village Hall.
At a parish council meeting this week, private investigator Paul Wiseman told members he had been instructed by a village resident who was concerned that the council had agreed to allocate the money on the basis of "very limited information" given by Councillor Robert Milton at the meeting in May.
Mr Wiseman said: "The complaint was that the three councillors have not registered an interest as they are legally obliged to do.
"In respect of Councillors Robert Milton and Paul Milner it was for not declaring that they are trustees of the Morda and Sweeney Village Hall Charitable Trust, and Councillor John Davies for not declaring his interest as a director and shareholder of John Davies Investment Mortgage Services LLP and who is also listed by the Financial Conduct Authority as being 'active'."
"The register of interest complaint also leads to a complaint of the behaviour of Councillor Milton in respect of his report at the Council meeting of May 26, 2020."
Following a freedom of information request by Mr Wiseman, it was revealed that Councillor Milton discussed the re-build of the hall and "and building of five affordable homes" in an email exchange with the parish clerk on April 22, but no mention of affordable homes was made during his presentation at the May meeting.
Mr Wiseman said: "What is clear is that there is a lot of information still to be revealed.
"Due to the lack of clarity and the missing information in Councillor Milton's report on May 26 by not revealing all the information he had available, I would suggest that if members had been privy to all of the information that was available to Councillor Milton, then, the vote taken may have had a very different outcome."
Chairman Peter Richardson said he had referred the complaints to the police last week on the advice of his solicitor.
He also stressed that the money had only been "earmarked" and not "committed".
Councillor Martin Jones said: "What I heard I feel I have been misled on, and I voted on something that now turns out to be totally incorrect.
"Certainly large parts were kept out of it. Who is the developer of the five houses we knew nothing about?"
Councillor Jones asked whether the vote from the previous meeting to allocate the funds could be rescinded.
Parish clerk Sharon Clayton said this was possible if requested in writing by three councillors.
Councillor Tony Milner said: "I voted against it on the basis that the information at our May meeting was extremely poor.
"The point about this is that we have not been given the real detail. I feel I am being misled and I am determined to say something about it."
Councillors said more information was required before any further decisions could be made – including locating the deeds to the building to establish its ownership. It was resolved to defer the discussion to the next meeting on July 28.
West Mercia Police confirmed the matter had been reported. Detective Inspector Scott Harris said: "We can confirm we have received a complaint however this has been reviewed and advice given that a referral should be made to the council's Monitoring Officer."