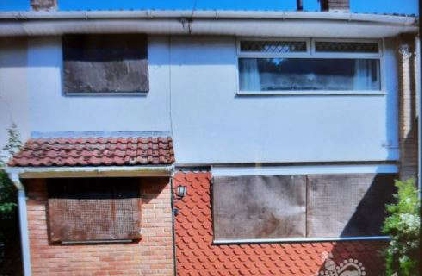 A house in Monmouthshire has been boarded up following a successful closure application.
The house in Longfellow Close in Caldicot was given a three-month closure order after a number of complaints were made relating to anti-social behaviour (ASB) at the address.
The house was boarded up last Wednesday.
During the period of the order, anyone who attempts to enter this property in contravention of the notice, can be arrested by police.

Monmouthshire inspector Nikki Hughes said: "High levels of anti-social behaviour linked to this property has negatively affected the quality of life for residents within the local community of Caldicot for the past few months. Officers have worked with residents and partners to obtain this closure order.
"I hope that this reassures residents that if they have concerns about problem premises which are causing harm to the community, they can report it and we will work hard with our partners to take action.
"Tackling anti-social behaviour is a priority for us and I would urge anyone with any concerns to get in contact."