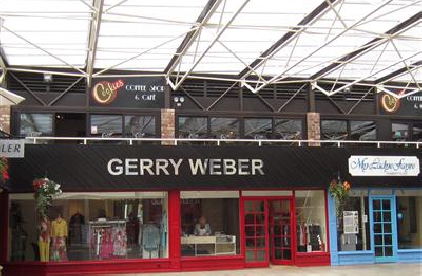 A city-centre café in Hereford could soon be moving if proposals get the go-ahead.
Richard Fowler has asked for permission to change the use of 4-5 Bewell Square which is currently occupied by Gerry Weber from A1 retail to A3 café/restaurant.
The proposal would see Cookies Café being brought downstairs allowing chairs and tables to be placed in the square, which the developer says would bring an atmosphere into the place and make it much more appealing.
Gerry Weber would be moving into another shop on Bewell Street and the vacant upstairs café would be rented to a private company that wishes to use it to feed their staff and would not open to the public.
Those backing the scheme hope this would bring a range of potential customers into the square on a daily basis and will in turn benefit all shops in the area.
Residents have until May 9 to comment on the plans which should be determined by Herefordshire Council by June 5.