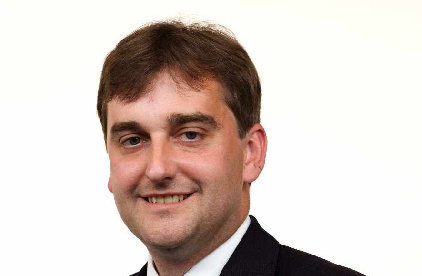 Local Member of the Welsh Parliament for Monmouth, Nick Ramsay, is calling on the Welsh Government to provide funding for much needed flood defences for the village of Skenfrith.
Skenfrith has flooded three times in the last fourteen months due to lack of flood defences on the River Monnow, and some constituents are still without their homes. The residents feel that Natural Resources Wales is being very slow in reviewing the position and coming up with solutions.
Speaking today Nick said: "I have written to the Minister for Environment, Lesley Griffiths MS, to ask if funding could be made available to cover the cost of flood defences to protect the homes of Skenfrith residents and local business. This is an issue I intend to raise in the Senedd at the earliest opportunity also.
" Residents tell me that a solution has already been designed to prevent the annual flooding of the village. A new drainage system and a culvert on the north side of the river are needed with an estimated cost of £1.5 million. I hope that the Welsh Government will look favourably on this flood protection scheme so that residents' homes will be saved from flooding in the future. They have already suffered for too long."